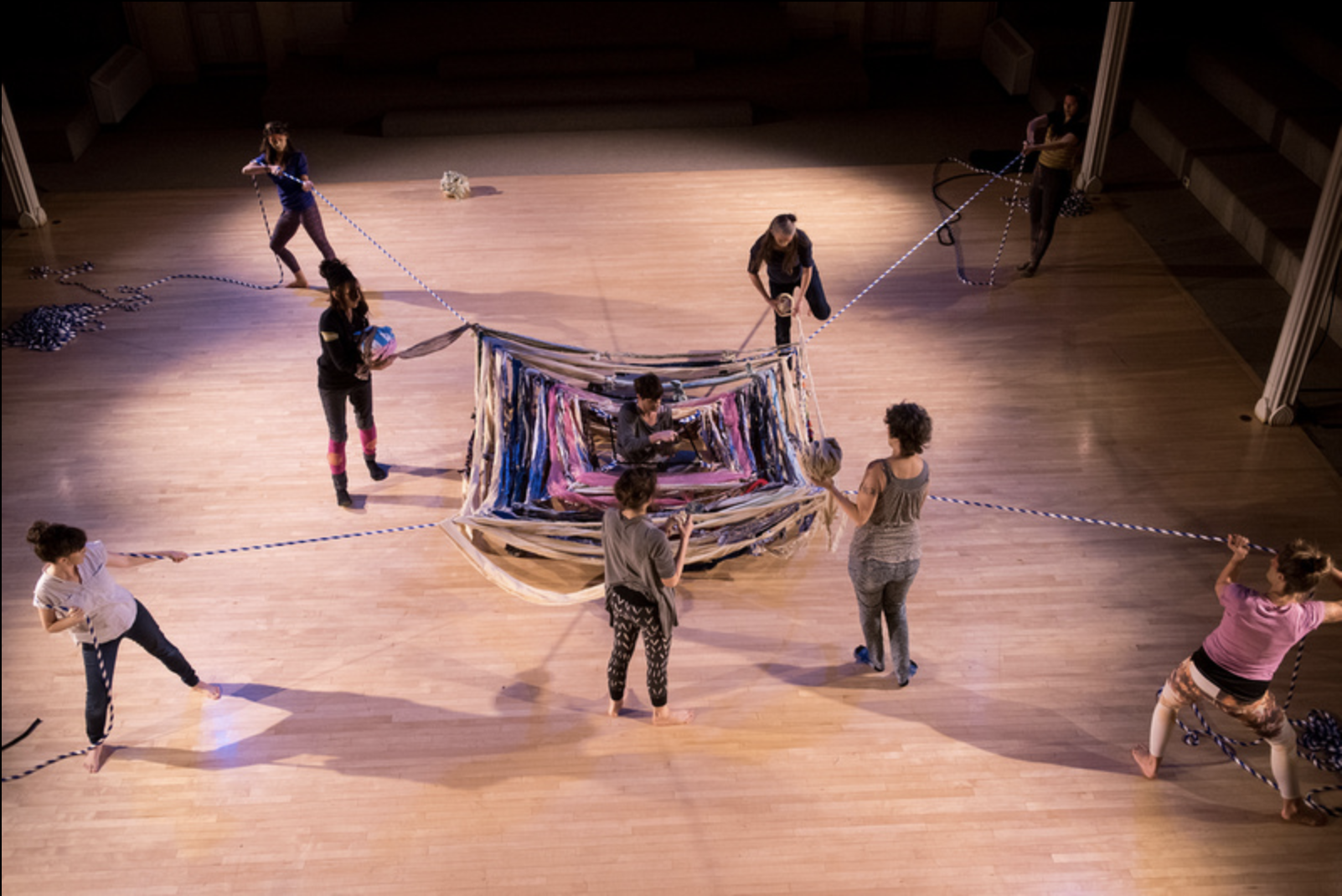 23:00 minutes, live performance
St. Mark's Church, NYC
Movement Research Fall Festival

The usual pavilion is a place where we seek shelter, debate, watch the stars, give birth, find ourselves, make love. Performed at St. Marks, the choreography involved nine movers, six 300' spools of industrial rope, and scrap fabric to form the god's eye pavilion. It is an experiment in cooperative dancemaking that presses on labor, specifically women's work, and questions of collective and individual action.

Choreography by Felicia Ballos, Jean Brennan and Charnan Lewis. A project of CollSet. Documentation photos by Flynn Larsen and Ian Douglas.